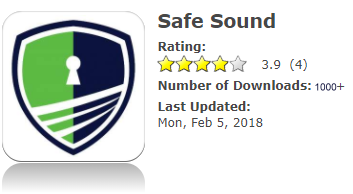 Our mobile app makes it easy to control almost every alarm on the market from your smart device. Featuring one-button calling for our emergency dispatch center. Schedule service calls. Download your user manuals. Control and view your cameras. Schedule your music streaming for your business, and more.
UPDATE : April 06, 2018
New Tab – Kids Live Safe – Now you can receive alerts about and view maps of predators in your area.
UPDATE : March 28, 2018
Due to Blackberry Closing its App Store we're no longer supporting our app for Blackberry Development.
Now Available on Android and IOS.
UPDATE : February 17, 2018
Receive Crime & Suspicious Activity Alerts from other subscribers in your area.
UPDATE : Febrary 06, 2018
Report Crime in your neighborhood.
Now Available for Apple Watch.